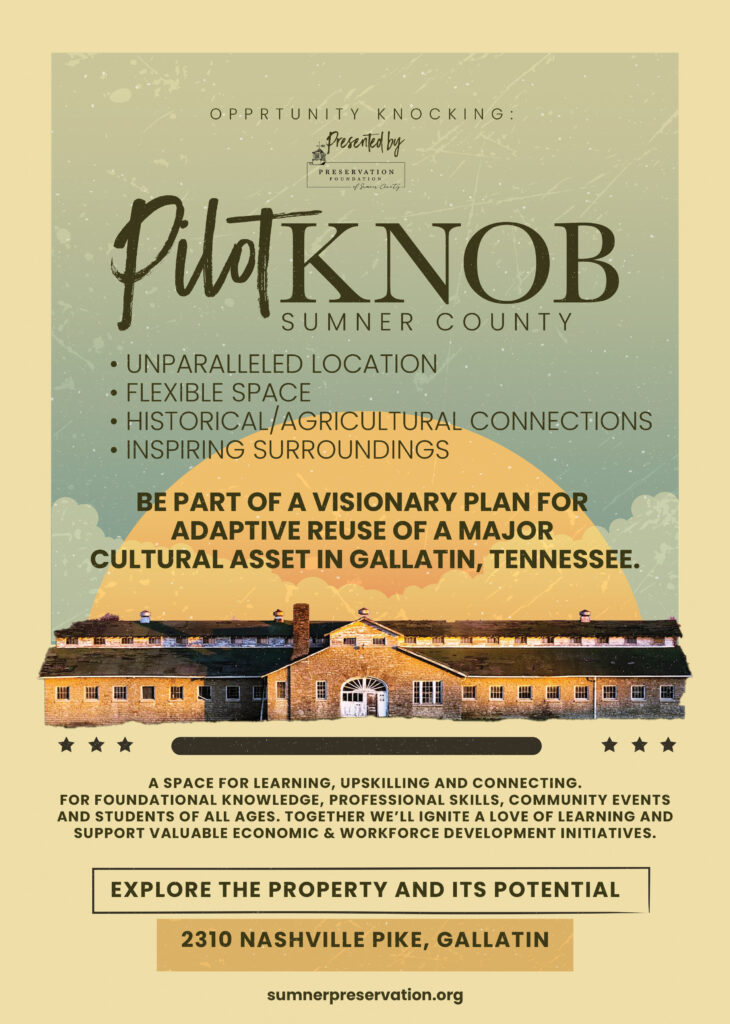 Saving the stone 'Comer Barn' was the motivating project behind our creation. A variety of legal and political challenges have slowed our progress, but exciting new plans are in the works. Stay tuned!
Did you know…  Pilot Knob, one of the highest points in Sumner County, sits just behind the stone barn.  A navigational beacon in the 1800's, it now signifies a beacon of hope for the future of this special property.
Our goal remains to preserve this barn and the beautiful surrounding green space for the benefit of our community.