Save the date: September 16, 2023!
Details coming soon!
Our 2022 flyer for a sampling of what you can expect…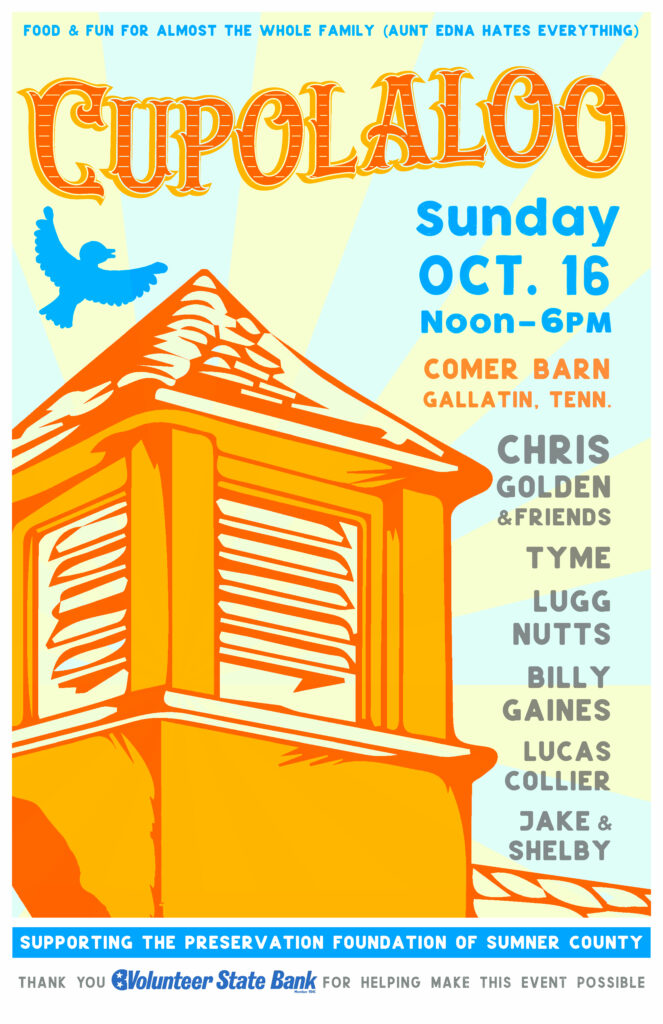 In 2022, we donated $5,000 to the Sumner County Museum. Additionally, the Cupolaloo funded a $1,000 award to our essay winner, Hollace Talbot and $500 to her referring teacher, Gretchen Huff, for classroom supplies and resources.
Check out photos from 2021:
Preservation Foundation of Sumner County | Facebook
Many thanks to our 2022 sponsors: